Exhibition at International Street Vending Conference, organised by The French Institute for Research in Africa (IFRA), 9-10 November 2016:
Greenman Muleh Mbillo - White and Yellow Carpet: A monument to fantasy. Mother of all Vendors.
Discarded packaging material from electronic devices and obsolete CDs are painted with words and names referring to spiritual and intellectual concepts.
Dani Ploeger - EXTENSION
Three new power strips, purchased in Nairobi and Kisumu: "BEST-ASTRA-ENGLAND", "Apple", "Switch to Wood". Despite their usually inconspicuous domestic presence - tucked away on the floor or behind furniture - power strips are symbolic objects, mediating local, globalized and post-colonial technological imaginaries and practices.
Chris Williams - Discreet e-Vending
New electronic media facilitates the trading of goods and services that people may not want to buy openly – incontinence pads, sex, Viagra, contraceptives, wives, medication, pornography. In Nairobi, street-posters with mobile phone numbers create novel forms of discreet street e-vending, accessing the services of the Mganga healers, for example. In London, the internet facilitates discreet e-vending, similarly. On Google, adding the prefix 'London' to the keywords used by the Mganga healers finds many similarities. (e.g. 'London love potion'). The global electronic "solutions" services solve universal human problems.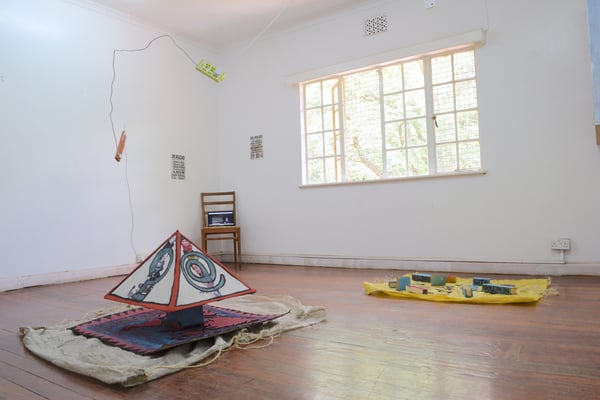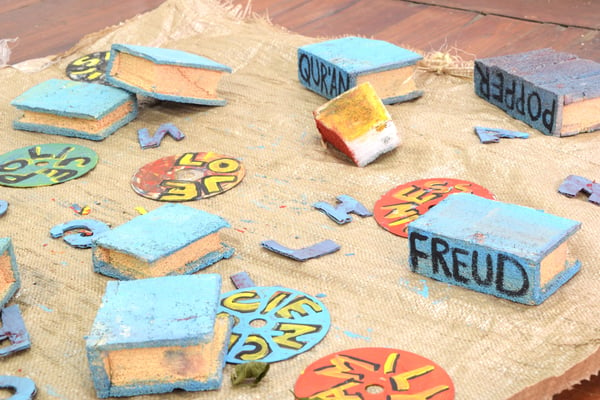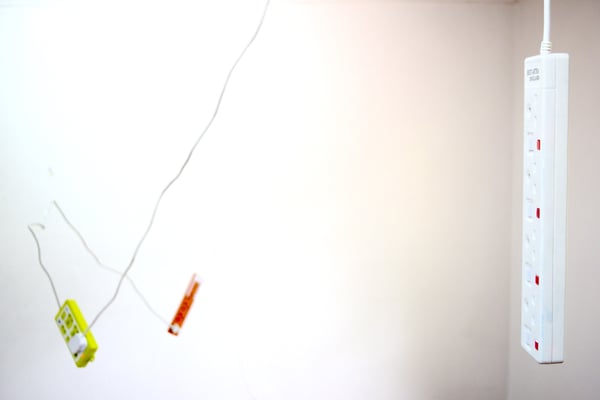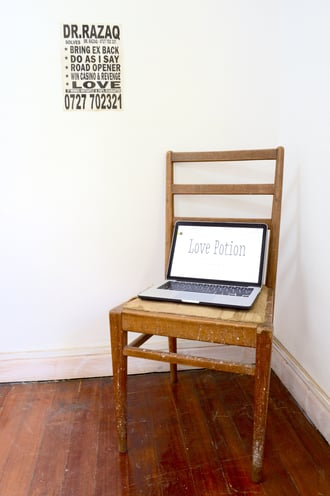 Technologizing Throw-Away Culture: art with cheap technologies and new wastes
Creative Studio, Whitechapel Gallery, London. 12 April 2017
Video art by Ellen Pau (HK), Greenman Muleh Mbilleh (Kenya) and Dani Ploeger (UK/NL)
Photographs by Alexia Manzano (AR/D)
Panel discussion with Catherine Chapman (freelance journalist; VICE/NBC), Dani Ploeger (artist, The Royal Central School of Speech and Drama), Marianna Tsionki (curator, Centre for Chinese Contemporary Art Manchester) and Dr. Chris Williams (Institute of Education, London School of Economics)